Sun: For Hippies It's Even Better Than Mud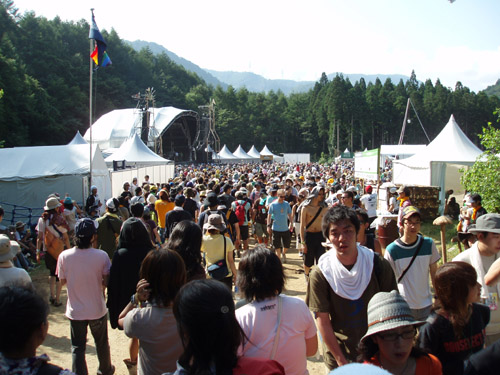 Around 4pm in the Orange Court, someone told me, "If it were raining, I would have gone to see Broken Social Scene, but with the weather like this, it's Yoko Ono." Without a doubt, sunshine changes the festival. All afternoon, the back (and relatively shelter-less) half of the valley was packed as it seldom is, especially when it rains. Didn't have that problem today though. Goodness! What a gorgeous day!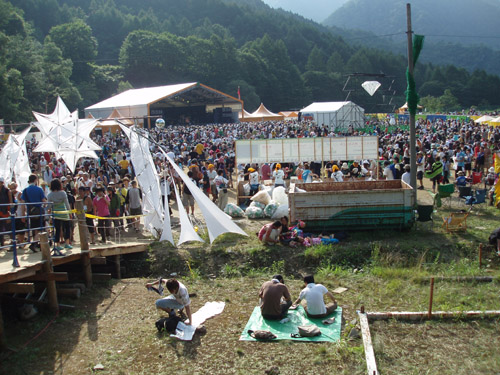 The Orange Court.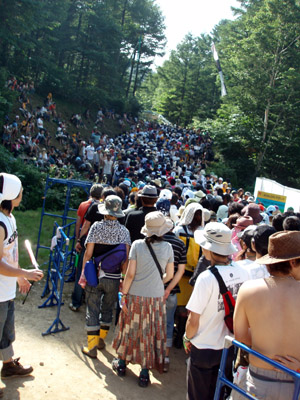 Gateway to Hippyland - the trail up the hill from the White Stage.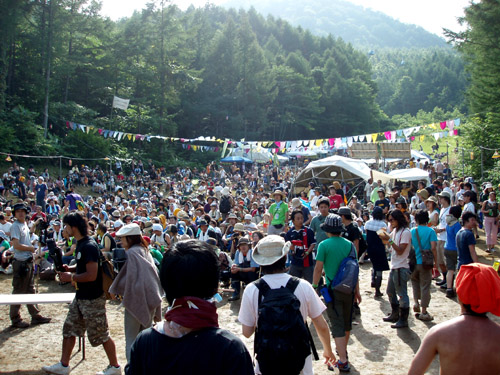 Gypsy Avalon