Eddie Egals Fire Shower
Late--way late--at the Palace of Wonder on the closing night.
He wore leather.
He had a lovely assistant.
He climbed into a cage with a large shower.
She torched him.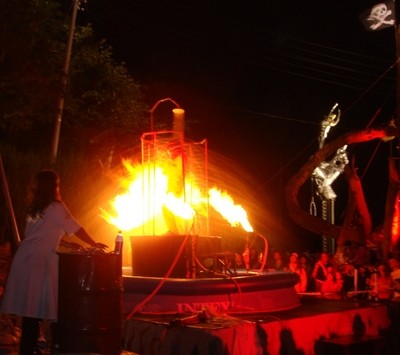 The festival was winding down?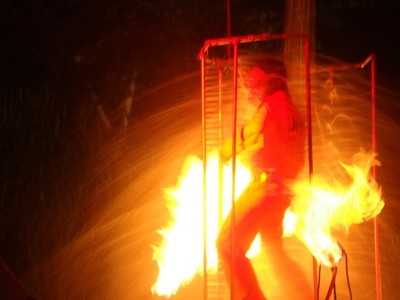 He started to strip.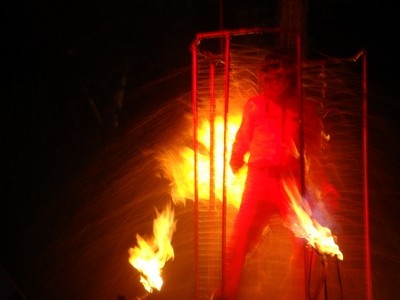 She turned up the barbeque.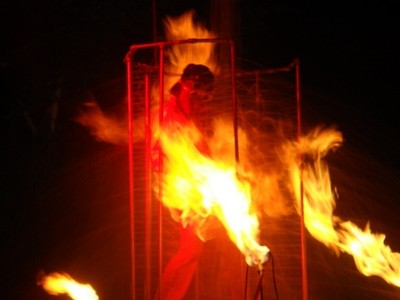 Why do I have the theme from "Flashdance" running through my head?
Jeff