Fuji Cinema Lineup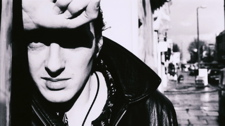 photo (c) Joe Dilworth
More midnight music movies at this year's Fuji out near the White Stage...
Friday, midnight: "Life Like Liquid," an experimental film that attempts to put into sound what surfers feel when they hit monster waves. Let's just hope it doesn't sound like Jack Johnson.
Friday, 12:45 am: "Glastonbury," Julien Temple's impressionistic doc about the eblematic British rock festival, which started in the early 70s. Lots of great music, but the movie is mostly interested in mimicking the fest's mood of improvised anarchy.
Saturday, midnight: "Afro Punk," a doc about the participation of African-Americans in punk rock, including interviews with and performances by members of Bad Brains, TV on the Radio, Eternals, and Dead Kennedys.
Saturday, 1:20 am: "Joe Strummer: The Future in Unwritten," a doc about the Clash founder and Fuji supporter that includes a lot of footage that's never been shown publicly before. Fuji fans get a sneak peak of the film, which doesn't open theatrically until September.