Blonde Redhead: Staff Fave of 2007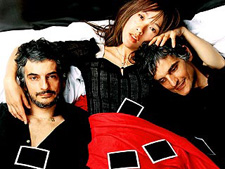 It's always interesting to see which band the Fujirock staff want to see most.
As I put the schedule together for the Fujirockers E-Team, there are always a few surprises when it comes to which bands are the most (or the least) in demand by staff. And the winners of this year unofficial popularity contest? In first place, Blonde Redhead, with 6 staffers asking to cover it. In second place, with 5 requests is Battles, and tied for third place are Feist, Kings of Leon and !!! – all with three votes each.