Dub Sunday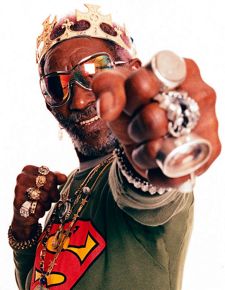 So much dub, your head might explode!
So, you like dub? Who doesn't! And while there are always a few deliciously dubby acts at Fuji Rock every year, this year all stops have been pulled, and the horse has bolted!
Look out for the grandfather of Dub, Lee Scratch Perry. Though now into his seventies, he still tours all over the world regularly and puts on one of the most colourful stage performances you are likely to see, certainly for a septuagenarian! Look out for some of the crazy costuming that has made him almost as famous as his music has!
If you like your dub a little more modern, don't miss Adrian Sherwood. Having supported such acts as Underworld (headlining the Saturday night at FRF 08 and no stranger to dub themselves) on their semi regular Electraglide tours as well as a plethora of other shows, Sherwood is a must see for those in the know.
And to top it all off, Bill Laswell presents Method of Defiance. Maybe the least dubby of the trio, this collective fuses the elements of drum 'n' bass, dub, jazz and funk that Laswell is so famous for. Check out Laswell's remixes of Miles Davis in dub in case you needed any more confirmation of his ability. No matter what he plays on the day, it's sure to be a not-to-be-missed show!
Report by Dom.