"Tickets! Who Needs Tickets?"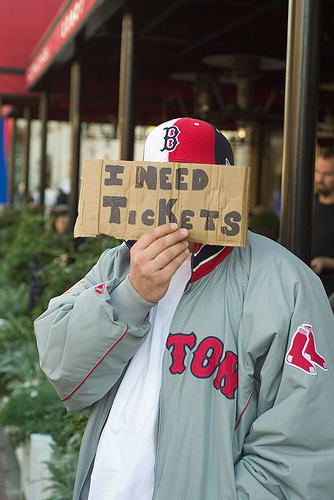 According to Fuji Rock's official English site, regular ticket sales for the festival will begin on Saturday, June 6.
Pre-booking requests are being accepted up until June 5.
For those living in Japan, you can find out how to go about getting your tickets here. Overseas visitors looking to make their summer trip to Japan truly an unforgettable experience can learn how to get tickets here.
Info on how long concert tickets, campsite tickets, and parking passes are valid for can be read here.
Three-day passes for FRF '09 cost 39,800 yen. One-day passes cost 16,800 yen and only 10,000 will be issued each day so be sure to get yours soon if you can only join us in Naeba for a little while.
Shawn