Mass Of The Fermenting Dregs: World Is Theirs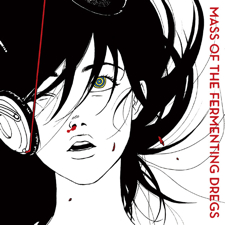 Mass Of The Fermenting Dregs. My vision of a rock band with that moniker and the reality are two completely different things. On Planet Japan, though, it's a typically everyday and strange band name that doesn't seem to raise any eyebrows.
What they are not: A bunch of mid-20s males, struggling to learn their instruments, trashed on stage and off, burning through bass/guitar/drum players in some sort of alcoholic narcoleptic haze.
What they are: A melodic-sounding indie J-Rock trio fronted by two intelligent and entertaining young women from Kobe.
Mass Of The Fermenting Dregs (or "Masodre" in the abbreviated Japanese vernacular of their fans) consists of Natsuko Miyamoto on bass, vocals, and hair flailing; and Chiemi Ishimoto on guitar and riff wringing. They have a third member, a drummer who seems to remain anonymous, but is in fact a permanent member of the group. They played the Rookie-a-Go-Go stage at Fuji Rock 2007 with no label contract and no CD. And we were there.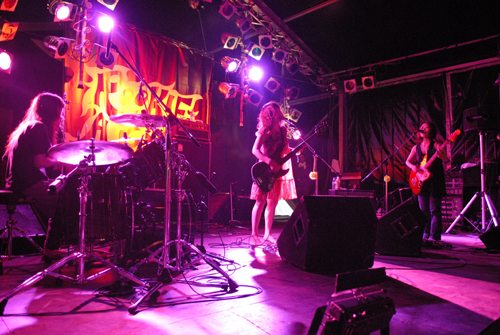 Within a year they had a self-titled mini-album out, had signed to AVOCADO Records (distributed by EMI), and released a follow-up (albeit mini) album ウールドイズユーアズ (World Is Yours).
The first album was co-produced by MOTFD and Nakao Kentarou, bass player for former indie stalwarts Number Girl (whose founder, Mukai Shutoku, is playing FRF '09 with his band Zazen Boys on Saturday and this writer will be in attendance). Also knob twiddling (I can say that cos it's a chick band, so it doesn't sound gay) for two tracks ("If A Surfer" and "Bears") was Mercury Rev bass player--and Number Girl and Flaming Lips producer--David Fridmann (Mercury Rev are playing this year's Summer Sonic, as are The Flaming Lips). Clearly, there was a lot of focus on the bass, and clearly it worked for them because their S/T album went to #4 on the Oricon indies chart (not sure what that really means) and #1 on iTunes Japan J-Rock ranking (can't really tell you what that means either, statistically speaking, but it sure sounds good).
Keikaku.net, a fairly good foreign resource on Japanese indie rock, loves 'em. JRockNYC does not.
I interviewed them last week and found them to be articulate, intelligent songwriters that acknowledge they are image-conscious and aware of their street cred indie stage persona. They didn't, however, have a clue what their name meant in English when they christened the band. Natsuko-san just said that she had " a connection with [those] words and [their] sound since high school." The answer almost begs more questions than their name does. When they were recording with Fridmann in Buffalo, NY, he had told them that "people don't really use the word 'fermenting' in English that much." Maybe Fridmann doesn't drink as much as I do (or cleans more), but I find it popping up all the time. It's the word "dregs" I would have explained to them...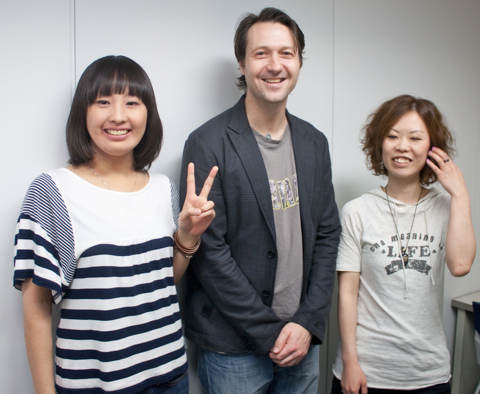 Above: Natsuko (L), Yours Truly, Chimei (R). Dregs? I think not.
Mass Of The Fermenting Dregs will be playing The Red Marquee (mini scoop!) on Sunday afternoon/evening. I suggest you get there early enough to secure yourself some real estate under the roof of the red shed, otherwise you'll be listening to them from outside.
Pictures of them in action at Saiko: Rock Chick are here.
Jeff
*Mass Of The Fermenting Dregs photo: 2007 by Masuya Hoya, used with permission of Fuji Rock Express.