Summer + Music Festivals = Awesome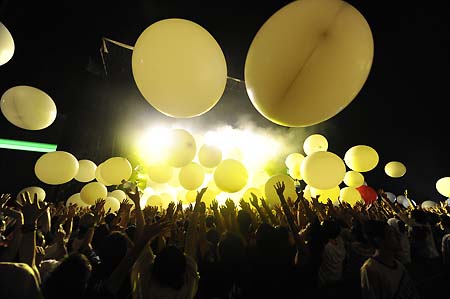 Pitchfork has published a list of all the summer's coolest music festivals on their web site.
It includes dates and locations for events across the globe along with a handful of the top artists performing at each concert. Fuji Rock is of course included in the article. Check out The Pitchfork Guide to Summer Festivals here if you'd like to see what's going down musically at fests near and far between May and October.
Shawn
*Photo by Ryota Mori and used with the permission of Fuji Rock Express '08