Bad Brains and The Gaslight Anthem Rock and Refresh You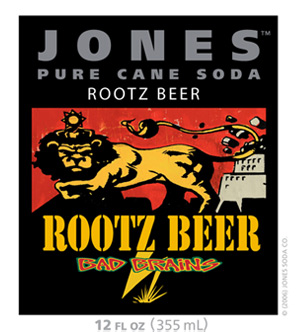 The Gaslight Anthem and Bad Brains will draw large crowds of grooving bodies to the White Stage on Saturday, July 25. Many audience members will be seeking refreshment after what will hopefully be scorching sets from both. No doubt a cold The Gaslight Anthem Cream Soda or Bad Brains Rootz Beer would quench their thirst.
Jones Soda has joined with PunkRadioCast to create limited edition soda pop with artwork from bands such as Bad Brains, The Gaslight Anthem, and Less Than Jake (who played FRF in '07 – live report here). The PunkRadioCast Variety Pack costs $15.95 (U.S.) plus shipping charges and can be ordered here.
Unfortunately glass bottles are among the prohibited items (for good reasons) at Fuji Rock, so I'm assuming the bands won't be bringing their flavours of soda pop with them. That's too bad because as a root beer lover I definitely would have consumed a few Bad Brains Rootz Beers over the course of the weekend.
Feel free to comment below on what other FRF '09 bands should have their own branded beverages.
Shawn