All Full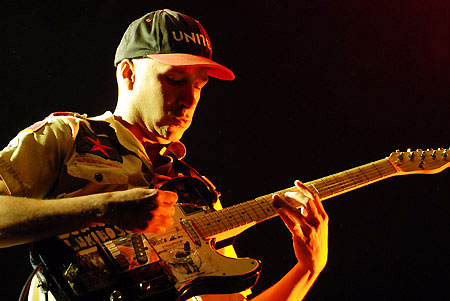 The eighth (and most likely final) lineup announcement has been made for this year's FRF. The timetable has been revealed too. Oh yeah, and another stage has been added to the party!
Street Sweeper Social Club (which is comprised of Rage Against The Machine guitarist Tom Morello and Boots Riley of The Coup), Major Lazer (Diplo and Switch), Bright Eyes, and Oni from Afrirampo (who kicked some serious arse on the White Stage in 2005) are just a few of the latest additions.
The complete lineups for Gypsy Avalon, Naeba Shokudo, Mokudo-tei (the boardwalk stage – definitely something you should try and check out), and the brand spankin' new Café de Paris (Ooh La La) are all listed to.
The full list of performers for FRF '09 along with their set times can be read here.
Only three weeks until the fest starts. You better get cracking on your schedule now to ensure that you squeeze in every act that you want to see!
Shawn
Photo by Yusuke Kitamura and used with permission of Smashing Mag