Late Breaking News: Takuya at ageHa tonight!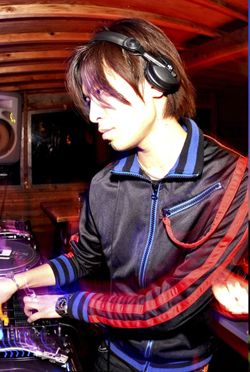 Day Dreaming opener supports some big names tonight.
One of the more prolific Tokyo players at Fuji Rock is playing a few dates in the lead up to Fuji Rock. No surprise there, as he manages to play just about every weekend somewhere around Tokyo. But for me, tonight is the pick of the bunch, in ageHa for the Real Grooves event alongside some of the more interesting names in modern minimal techno. Think Cobblestone Jazz & The Mole, Mike Shannon, Fumiya Tanaka and more. Real grooves goes from strength to strength since losing its former home at Spacelab Yellow last year, this being thier first event at the warehouse that is ageHa.
You can also catch him at Womb on the 9th, Air on the 10th, and then Womb again on the 18th for the M_nus connected party with Magda, before he does the Saturday morning opener, 10am at the magical Day Dreaming area, accessed by the Dragondola, reason enough to make the trek!
Make your way down tonight. I'll be there!
Dom.