Brother From Another Mother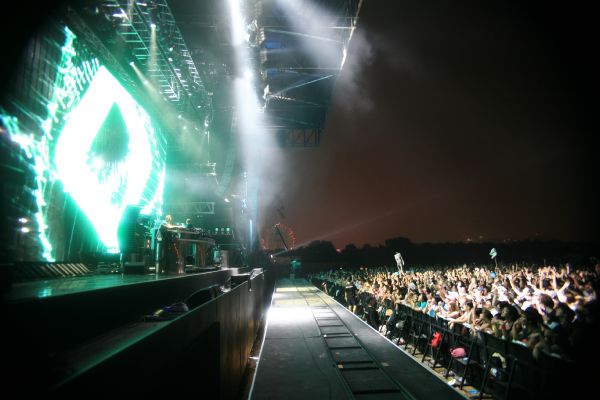 Or maybe more like a second cousin? Regardless, the first wave of acts for the 3rd annual
Pentaport Rock Festival in South Korea were recently announced.

Held about an hour from Seoul in Incheon, South Korea's biggest summer music event is held on the same weekend as Fuji Rock (July 25 - 27). Promoter Yellow 9 Yellow 9 is good friends with Fuji organizer Smash allowing the two fests to coordinate their schedules to share some of the same acts.
Pentaport foreign artists confirmed thus far include -- Feeder, The Gossip, Go! Team, Princess Superstar, Travis, Underworld, Hard-Fi, Ozomatli, End of Fashion, London Elektricity and DJ Accomplice.
As for homegrown talent, Korean acts scheduled to appear are Lee Sang-eun, Broccoli Neomajeo, Galaxy Express, Lee Han-chul, and Sogyumo Acadia Band with Yozoh.
More artists will be added as the date approaches. Ticket prices have not yet been announced, but last year they cost 88,000 won for one day, 132,000 won for two days and 165,000 won for the whole festival. Only the Korean side of the official site is up right now, but English and Japanese versions will be added in the coming weeks.
*Image courtesy of http://www.pentaportrock.com/