Avagoodweegend.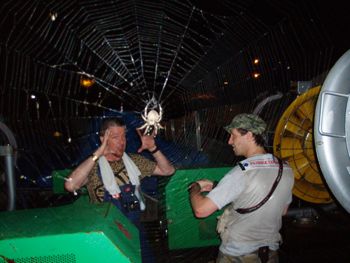 It's the one thing everybody forgets. I never will again.

At FRF 07 I was bitten. Bitten by the bug? No, that happened in 05. I was bitten by, I believe, a spider. I didn't see the brute, but I certainly felt the after effects. 8 times the bugger got me, and my ankle swelled up like a bloody balloon.
So since then, I've been an avid believer in insect repellent. It is kind of like deodorant in Japan though, bloody hard to find. So when a friend came out last May I got him to bring some of the World-Famous-In-Australia Aerogard out. Sorted. That will take care of you nasties.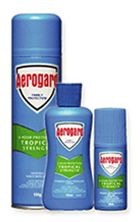 But then today, I found this little ripper in my local drug store! The NoMat V 130. Now this puppy looks like she'll do the trick, all day long. For 22 days, if you believe the hype. But I don't, so I got a two pack of refills with it. Straps to your wrist (or ankle) so you don't have to worry about reapplying in your drunken stupor after the sun goes down and the nippers come out. All told ¥1100 and I'm set for the weekend!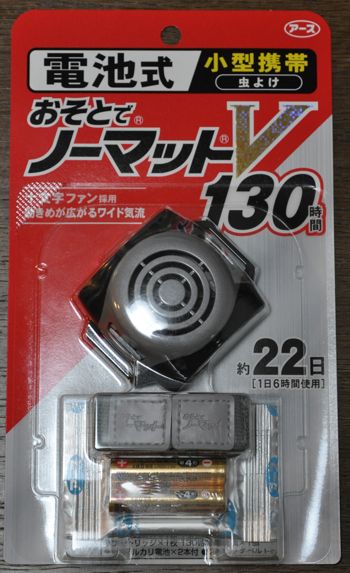 Also available in girly baby blue, but I opted for the manly black version.
Dom.