Capitol F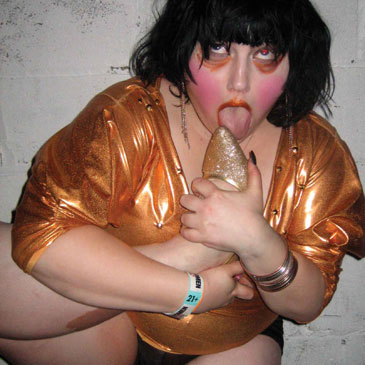 When the Gossip approach the Red Marquee next month, it won't be hard to locate vocalist Beth Ditto...
Portland, Oregon's soul-punk diva and Gossip frontwoman is quite a conspicuous character. First off, the woman has some serious pipes. (Watch this clip and tell me differently. I dare you).
Secondly, there's a lot of Ditto to love, and she's not afraid to put it out there. This in itself generates publicity in all sorts of places.
And the critics have spoken: the Gossip rock. In fact, I'm willing to venture as far as to say they may be one of the most talked about acts of the fest.
jinki