The weather gentleman ...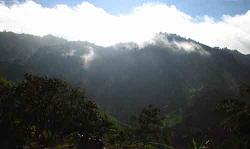 Time to predict the future
It's the question every year: rain? again? And if there is no rain, then my god the heat. Whether you'll need rain ponchos, sun glasses or your snowboard, you'll know for sure in a few days. But to get worked up about it in the meantime, I dug up an old link to snow-forecast.com from the 2006 Fuji blog so you can check out ski conditions for Fuji Rock. As of today, it looks like Friday is going to be ...
- The Weatherman
(www.snow-forecast.com/resorts/Naeba/6day/bot)