Hey Ho, Let's Go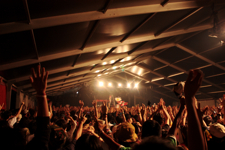 One day left to reserve your pre-booked tickets for Fuji Rock Festival 2009. Regular ticket sales start tomorrow, 6 June 2009.
Details...
Until the end of today (June 5) you can register for pre-booked tickets for this year's festival, but that's probably much easier for those in Japan than those overseas. Doing this will guarantee you a ticket, regardless of whether you can drag your lazy ass away from the PS3 to walk down to your usual ticket seller and plonk down the dosh or not.
I, and all Fujirockers, advise you to get your tickets sooner, rather than later.
Pre-booking will close on June 5 (Fri). Please secure your 1-day ticket early to avoid disappointment. They are limited to 10,000 per day.
To buy tix from outside of Japan, you should go here.
Or, you should convince your friends/family/colleagues/partners-in-crime/aunt's-brother-in-law's-girlfriend's-mistress to round one up for you here.
Shawn's previous post has a little more info.
Failing that, there's always the scalpers - but do you really want to spend all that time, money, and energy to get up to Naeba and deal with yakuza prices?
You really don't want to be kicking yourself later.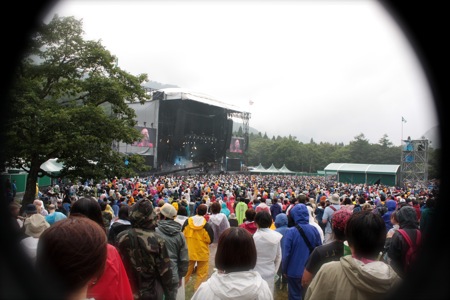 Game on!
Jeff
Photos from Fuji Rock Festival 2008, © Jeff Richards