Collect 'em all!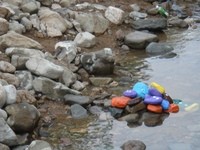 As I wandered around the festival throughout the weekend, I often found myself at different places down by the river. I would dip my hands into the clean, clear and cold mountain water. Splash a little on my face. Think about fishing. What's it like up here when the festival isn't?
During these small welcome meditations, I would turn to find silent company.
"Oh. You again."
I would just nod respectfully, same as I did the last time, and wonder how they always found me.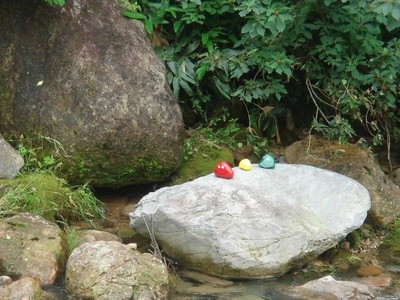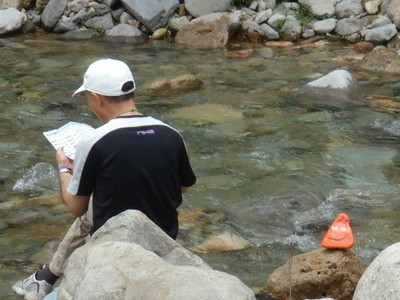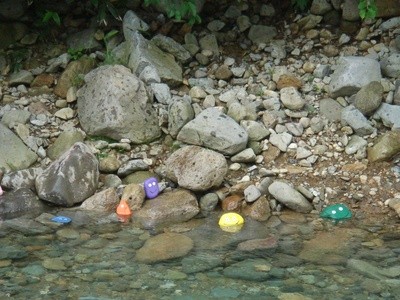 Jeff