Technoheads well catered for!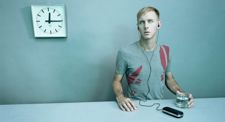 You thought Fuji Rock is all Rock N Roll? Think again!
Some of the best times to be had at Fuji Rock are the all nighters. Palace of wonder is a great place to start, but if your shoes wanna dance to a different beat, maybe something a bit faster, begin with All Night Fuji on the Friday night!
Announcements for this year's All Night Fuji so far are the almost legendary Paul Van Dyk, a perrenial favourite of Tokyo clubbers, darkening the doors of Womb it would seem twice a year or more. Dexpistols who tore the Red Marquee apart at FRF 2007, and Denki Groove who were second to top headliners on the Green Stage at FRF 2006! More too, and with even more to be announced! That seems to me to be a promising lineup!!
Beyond that, there is always the Red Marquee, which runs all night on Friday, Saturday and into Sunday nights. Expect good things here. Though the actual lineups are yet to be announced, a scan through the artists lists shows a few standout names that are sure to be scheduled here. Look for amongst others Richie Hawtin, a.k.a. Plastikman who is slotted in to the Saturday night. Always a favourite of the Japanese audiences, he played Womb a few weeks back and a derranged set a year back at a Club Phazon special at LaForet Roppongi. Check this interview to learn where he's coming from these days.
Get your dancing shoes on!

Report by Dom.