Cover Art, cont'd...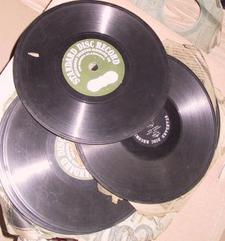 Look for The Presidents of the United States of America (from now on they are just "PUSA") to cover at least MC5's "Kick Out The Jams" and The Buggles' classic "VIdeo Killed The Radio Star", but let's hope they don't break out their cover of the original theme song for the 1997 critically acclaimed box office smash George of the Jungle.

Jakob Dylan has contributed cover songs to a couple of compilation albums like The Band's "Whispering Pines" for Endless Highway - The Music of the Band and John Lennon's "Gimme Some Truth" for Instant karma: The Amnesty International Campaign to Save Darfur. He has also played Merle Haggard's "Branded Man" live. Don't expect him to cover any Zimmerman, though.
Travis is well known for their wide selection of covers, from The Beatles to Elvis Presley to Carly Simon to Mott the Hoople. Their most famous, though, and played often is Britney Spears' "Hit Me Baby One More Time".
Kate Nash sounds like last year's Lily Allen, so you can be forgiven if you think she's covering her. She has revamped many songs new and old, like The Supreme's "Baby Love" (up on her myspace site: www.myspace.com/katenashmusic). She has also been known to try out Beyonce's "Irreplaceable".
With the sheer amount of bands playing, this could be an interesting compilation after the festival is over.
Jeff