Blink-182 @ Fuji Rock?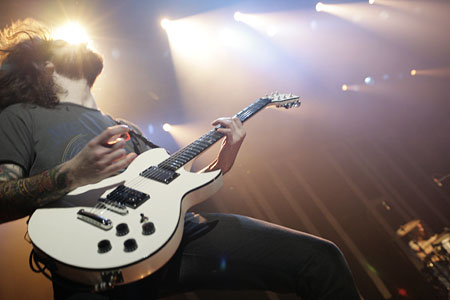 Fall Out Boy and Weezer are both scheduled to appear at Fuji Rock on July 26. According to music web site Pitchfork, the two acts are teaming up for a summer tour with the reunited Blink-182. Citing an article in the new issue of Rolling Stone magazine, they say the tour will start on July 24. Does this mean Blink-182 are coming to Naeba too?
Dates will supposedly be announced in the coming weeks so I guess we'll know soon enough.
When Blink-182's Tom DeLonge got married in 2001, he asked his favourite band, Jimmy Eat World, to play the reception. Jimmy Eat World, of course, will also be playing at Fuji Rock on July 26 which is even more incentive for Blink-182 to join the festivities.
Pitchfork new story on the upcoming tour can be read here.
Shawn
*Photo of Fall Out Boy by Takumi Nakajima and used with permission of Smashing Mag