Tom Freund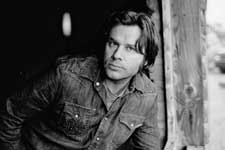 Jinki wrote about Diplo's links to various acts. And there's an obvious link between the Neville Brothers and the Funky Meters, as well as Tokyo Ska Paradise Orchestra and Asa Chang. Here's another one:
Ben Harper and Tom Freund.
Harper and Freund recorded "Pleasure and Pain" together in 1992, and were once both in a blues outfit called "Thirsty Dog". If you look closely at the biography for Freund on Fuji Rock's line-up, it lists Harper as one of his backup musicians.
"Every year the mounting landfill of new releases that threatens to bury the working journalist yields a few unexpected gems, and Tom Freund is one of them." The New York Times
--
coglione