浅井健一 Kenichi Asai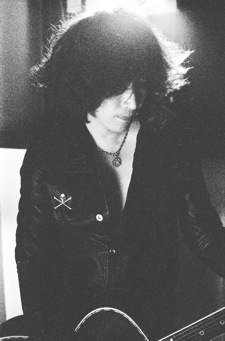 Foreigners at Fuji Rock all too frequently miss out on some of the best that J-rock has to offer. Make a special effort this year to see some of the Japanese artists, and you won't be disappointed that you did.
Hailing from an illustrious background in Japanese rock music, Kenichi Asai is playing in a solo capacity this year. Think of such iconic Japanese bands as Blankey Jet City, Sherbets, Jude, and "supergroup" Ajico, Asai is one of the more seasoned performers gracing the stage this year. Don't be surprised if Ajico vocalist UA joins him on stage, as she's performing solo at FRF this time around too. Catch her on the Saturday, and Kenichi Asai on the Sunday.
Don't miss the unique stye of fast paced, psychedelic infused rock that has made Asai such a popular and enduring player in Japan.
Official site for all of Kenichi Asai's current projects (solo, Sherbets, Jude)
Dom