It's raining again...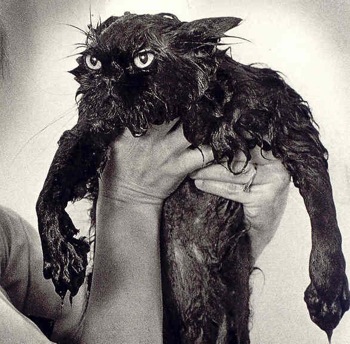 You'll regret that you didn't bring wet weather gear along if it rains, but you won't regret that you did if it doesn't.
Looking out my window at the pouring rain made me think. Yes, rainy season is here. Though Fuji Rock is after the official rainy season's finish (or is it? Try to get a straight answer on that one!), it's guaranteed to rain at some point. I believe Dave Grohl put it best at FRF 2005, as the rain fell through the Foo Fighters set:
"We first played Fuji rock in 1997... It rained so hard they shut it down! We came back in 2000... It rained. I came here again in 2002 (with Queens of the Stone Age)... It rained. Now we're here again, and... It's fucking raining! Every time we come here, it fucking rains!"
So, what does that mean for you? Be ready for a wet one! Seb's already told you to get your gumboots ready, and sound advice that is. After four years I finally got myself a pair for Fuji Rock last year, and what sweet bliss that was. But you'd be well advised to take it a step or two further. Bring yourself a set of wet weather gear. The ones from the 100 yen shop are good enough to keep all but the most torrential of rains from soaking you through. If you're camping, make sure your tent is weather proof. Mine often enough aren't. Put your gear in zip lock bags to ward off the wetness, especially good for food and other perishables. Plenty of garbage bags are a good idea too, for your spare clothes, even if they're inside your backpack.
Remember that umbrellas aren't allowed at Fuji Rock, for obvious reasons. You don't want to be the guy in back.
The one thing I always forget is a cap, or something of the like to keep the rain out of your eyes. This is just as important as it is to shade the sun should the opposite happen. Even if you're tough enough to go through the whole festival hail, rain, or shine donning nothing more than a pair of shorts, don't forget head gear!
Dom.