Dregs Preview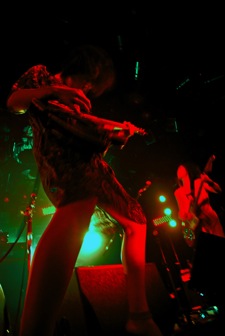 As part of their "World Is Yours" tour, Mass Of The Fermenting Dregs will be playing at Shimokitazawa Shelter this Thursday night...
If you haven't seen them before, or just want to get a taste of what you'll be missing if you don't make it to The Red Marquee stage on the Sunday evening of the Fuji Rock Festival - get to Shimokita on Thursday night (June 11). WARNING: Ticket Pia, Lawson's and E Plus are sold out, so you must go through Shelter. Call them or use their website (Japanese).
Also, an English interview with the band recently out in the Japan Times is here.
For those not in Tokyo, here are the rest of their dates for the tour. Hopefully you can check 'em out in your 'hood:
Mass Of The Fermenting Dregs
"World Is Yours" Tour 2009
6/8 Sendai Macana
w/ Low IQ & The Beat Breaker
6/11 Shimokitazawa Shelter
w/ special guest
6/16 Kanazawa VanVan V4
w/ guest TBA
6/18 Niigata Junk Box Mini
w/ Sparta Locals
6/21 Sapporo Spiritual Lounge
w/ Fluke, Dry As Dust
6/26 Kyoto Taku Taku
w/ Electric Eel Shock

Jeff