You Gotta Sleep At Some Point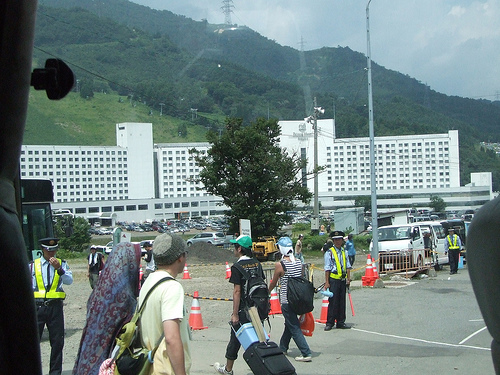 While camping is the most cost-efficient option for accommodations at FRF, trying to find a tent amidst a sea of 15,000 or so campers, queuing for lukewarm showers, and sharing portable toilets all weekend long isn't for all. For those still seeking a hotel, there's an announcement about the waiting list for cancelled accommodations on the fest's official English site.
"From June 17(Wed), the waiting list for the cancelled accommodation (including Naeba Prince and inns in Naeba/Asagai, Mitsumata/Tashiro, Sarugakyo areas) will operate for all accommodation types that are currently fully booked."
The application period runs until Monday July 6 at 3:00 pm. For more details, visit here.
A draw will occur only if someone cancels earlier reservations. Winners will be contacted before July 14.
There is info and an application form in Japanese here.
English speakers can contact the Fuji Rock Festival Official Tour Centre through email at fujirock@jtbsun.co.jp
Good luck! If you are planning on spending more than one day with us at Fuji Rock (and you really should!) please ensure that you've got somewhere to sleep. You don't want to land up like the people below that I photographed between the Oasis restaurant area and the Green Stage for Fuji Rock Express '06.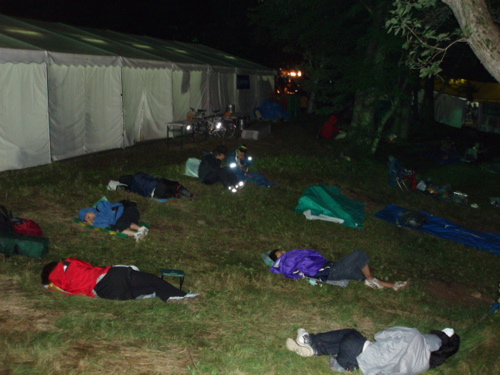 Dave wrote a story about the camping area for Fuji Rock Express '07. Check it out here.
Shawn