Here's Conor!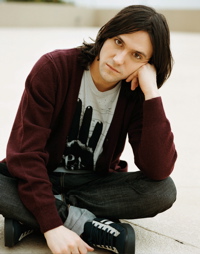 For those whose well of nostalgia is pretty shallow--say, back to the pre-Lady GaGa days of 2006--the sudden inclusion of Bright Eyes at the Red Marquee should be a welcome surprise. Though Bright Eyes IS Conor Oberst, on his last two albums he's jettisoned the nom de singer-songwriter that graced his many albums since debuting at the age of 14 for his birth name. Can we expect those great old songs, like his only number 1 hit, "Lua"?
It probably doesn't matter. Of all the conventionally attuned singer-songwriters who've emerged in the last twenty years, Oberst can be said to be the one with the most viable career. There's a straight line from his early callow work to his latest country rock with the Mystic Valley Band. The mark of a great singer-songwriter is how far he can travel into himself without losing his listener. In pop, such a trait can be annoying, and though he's finally pushing 30, Oberst still sounds like someone trying to act older than his age. With his cracked singing voice and reckless verbosity, Oberst overcomes most people's misgivings about his immature songs through the sheer audacity of his self-confidence. But Oberst doesn't wallow in ennui. He really does try to assume the attitudes of authorly personas. We've all become used to his exaggerated diphthongs and crisp consonants, so the seriousness of his sentiments are now easier to process on their own terms.
One of the great things about Bright Eyes as opposed to the Mystics is that it's a collective (rather than a band) that really knows Oberst's style and arranges accordingly. When they last played Japan at Summer Sonic two years ago, they filled the stage and the barn of Makuhari Messe with a gloriously full sound that didn't betray the intimacy of the songs. By all accounts, it seems Oberst is bringing a much smaller ensemble, but the Red Marquee is smaller, too. Still, I'd prefer it if he played the Field of Heaven.
-Phil