Burnt rubber rock in the morning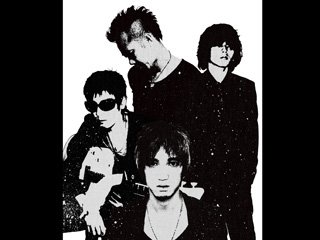 If you are looking for Japanese rock 'n' roll swagger at Fuji Rock, one of your best bets this year is The Birthday.
After playing in the on-again-off-again acts Rosso and Thee Machine Gun Elephant (who appeared at Fuji Rock in 1998, 2000 and 2003), vocalist/guitarist Chiba Yusuke paired up with guitartist Imai Akinobu to keep the psychobilly going. Their latest release, ''The Birthday meets Love Grocer at On-U Sound'' -- a five song CD out this May -- was remixed by Adrian Sherwood, the master producer who has worked with everyone from Lee ''Scratch'' Perry to Nine Inch Nails and frequently comes for dub DJ sets in Japan.
Like compatriots Guitar Wolf, who open the White Stage on Friday, The Birthday are scheduled first thing in the morning -- Green Stage on Saturday at 11 a.m. -- so expect the smell of hot leather, gun powder and tequila to get you going at the start of the first day of the weekend.
-- Donald